Career
Peter Meindertsma's career: an overview
In this chapter you'll find an overview of Peter's career so far.
University of Groningen (RuG)

History
Peter began his time at the RuG with a year of history courses at the Faculty of Arts.
American Studies
After he obtained his propaedeutic in history, he started taking American Studies classes. Besides obvious courses related to US history and English language, he also signed up for computer science classes. As part of an exchange progam, he spent a few months at a private university in South Carolina (US). He concluded these studies with a master thesis about the US Communications Decency Act (1998).
Computer Science (Information sciences)

The computer science classes inspired him to do a second masters: Computer Science.
Amongst his favorite classes were those that were related to webtechnology, databases, graphics, programming, statistics and sound editing.
By this time Peter had already started working on his own websites, which inspired him to write a master thesis on Banner Blindness related to the shape of banners (2002).
Peter Meindertsma
Teaching at the RuG
After his graduation, Peter taught statistics, databases, computer skills and webtechnology at the RuG for some time and gained a lot of experience.
Webdesign
In 2003-2005 Peter was a webdesigner, working for an e-commerce company in Groningen.
Search Engine Optimization (SEO)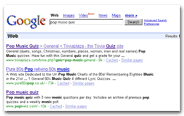 To gain a broader perspective of websites, Peter joined a large Search Engine Marketing company where he specialised in Search Engine Optimization, assessments and providing SEO courses.
Back to the RuG
In 2010 Peter returned to the RuG to teach Webdesign, Usability and more at the Information Science department.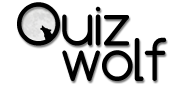 QuizWolf
At the same time he went on to pursue one of his dreams: Spending lots more time on his quiz websites, see: QuizWolf.