Hobbies
Peter Meindertsma's hobbies: an overview
This chapter delves into Peter's leisure time activities. What does he like to do when he's not working (if he ever finds time for this at all)?
Pop music: listening to and reading about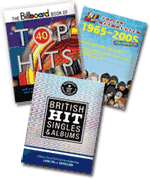 Peter spents most of his leisure time on listening to pop music. He started out with developing a taste for classic rock, but has since delved into other genres as well, like pop, soul, folk and singer-songwriter.

Furthermore, he's an avid reader and collector of quality pop music books, like encyclopedia's, chart-books and biographies. This way he improves his pop music trivia knowledge and strengthens his basis of creating pop music questions for his websites (notably the Popkwiz sites) and pub quizzes.
Pop music: Book & YouTube

In 2022, two of his music related dreams came true:
He published his Pop Quiz Puzzles book
and he started a Popkwiz channel on YouTube.
Peter Meindertsma
Pubquizzes
Peter Meindertsma has organized several pubquizzes about general knowledge and popmusic since 2005. And since 2009 he is a fanatic participant in a weekly local pubquiz.
Guitar & piano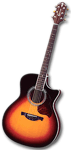 When he is not reading about, listening to, or creating a quiz about, Peter likes to make music, too. He started playing the guitar in the 90s and he still plays the guitar (almost) everyday. He prefers playing on an acoustic guitar (see adjacent picture) and while doing so, he occasionally creates a tune.
Besides the guitar, Peter also sometimes practices his piano skills, although these are still at a very basic (beginner's) level.
Lyrics
Starting at the age of seventeen, Peter has written over 200 lyrics in either English or Dutch. Some of these lyrics have appeared on radio, in demo's and in a local play. Some of these appear on Peter's Blog (in Dutch).
Moviequizzes in Canadian newspapers
Finally, for over 2 years, Peter created a weekly moviequiz for five Canadian newspapers (in Toronto, Ottowa, Calgary, Edmonton and Vancouver).